Please phone to book your appointment at 250-352-4666. 
We no longer offer SAME DAY or WALK IN Appointments!
For Our Current Hours of Operations and Clinic News & Updates, go to our Schedule
IMPORTANT: If you do not cancel your booked face to face or phone appointment within 4 hours of that appointment,
you will be charged a

NO SHOW FEE! 
To cancel your appointment, please do this by phone or email – cancel@kootenaylakemedical.com



Patients looking for a Primary Care Provider (Physician or Nurse Practitioner) should register on the Kootenay Boundary's Health Connect Registry.

This is a region-wide service to help patients find a family practitioner. You can self-register at kbhcr.ca
Our current team includes Dr. Tom Newth, Dr. Margot Link, Dr. Dave Little, NP Kelly Burke and RN Kelsey Neufeld, plus our amazing support staff – Nicole, Mhae, Kayla and Lovedeep.
 At anytime, during our regular hours of operation, you can book either a phone or in clinic appointment with one of our providers for a consultation/assessment of your symptoms or medical condition. Most appointments are covered by BC's Medical Services Plan, but you do need a valid Personal Healthcare Number, so please have this ready when you call. If you do not have Provincial Medical Coverage (i.e. you are from Quebec or out of country), there is a fee for your appointment. This can be paid by Credit Card over the phone, so please have this ready as well.
We are situated right next to Walmart, in the Chahko-Mika Mall, by the lakefront, in Nelson,  and just a 5 minute walk from the Prestige Lakeside Resort.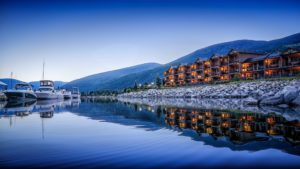 ---